New seated tickets for Sully Erna's concert at Arena Armeec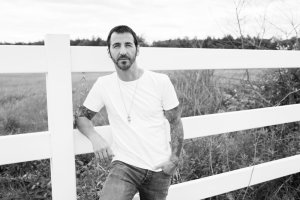 Due to high demand for the Sully Erna show on September 26, additional seated tickets are now being released
July 20, 2017, Sofia
Additional seated tickets at Arena Armeec are being released for the upcoming show of American rock singer, Sully Erna. Following mounting interest in the show "The Voice of Godsmack – Sully Erna in Concert" on September 26, Sully's management and the Cantus Firmus event organizers have decided to release additional tickets for the seated sections of the venue. The additional tickets will be priced between 60 and 100 BGN, and sale is due to begin at 12 noon tomorrow, July 21. Tickets can only be purchased online at http://ticketsbg.com or through the Eventim.bg ticketing system.
The upcoming show, which celebrates the 11th birthday of Radio Z-Rock, forms part of Sully's 2017 European tour. Bulgaria is lucky to be the only Southeastern European stop on the tour.
Sully will be joined on stage by his bandmates, guitarists Tim Theriault and Tye Zamora, drummer David Stefanelli, and keyboardist Chris Decato. He will also be supported on strings by three wonderful Bulgarian musicians from the Classic FM Radio Orchestra, violinists Galina Koycheva and Zvezdelina Haltakova, and cellist Kristiana Mihaylova. They will be joining Sully for a second time after proving hugely popular at Sully's show in Sofia last year.
General standing tickets, priced 50–70 BGN, are still available, but tickets for the fan zone directly in front of the stage (priced at 90 BGN) are rapidly selling out.