Additional tickets for Claderman's concert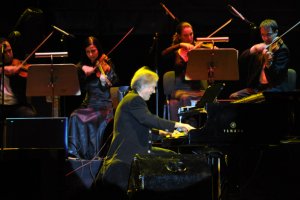 Sofia, March 15, 2013. Richard Clayderman's fourth visit to Bulgaria is coming soon. The concert is scheduled for April 5 at NPC's Hall One, and the event is almost sold out. Due to high demand, as of today the organizers will be releasing an additional number of second balcony tickets priced at 30 leva. The pianist's greatest fans, who would like to observe him from up close, may take advantage of orchestra seats at 80 and 90 leva.
Mr. Clayderman's concert is one of the highlights of the 2013 European Music Festival, which is presented by music company Cantus Firmus and Classic FM Radio. The festival is part of the cultural calendar of the Municipality of Sofia, and is supported by the Ministry of Culture of the Republic of Bulgaria. The EMF supports Sofia's candidacy for a 2019 European cultural capital.