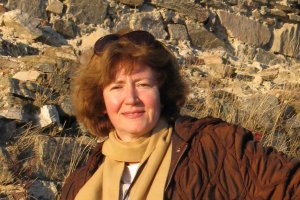 Daniela Handjieva

Notice: Undefined variable: lang in /home/cantusf/public_html/wp-content/themes/cf-theme/single-cat/single-cat-10.php on line 19


d.handjieva@cantusfirmusbg.com


She graduates at the L. Pipkov National Music School, Sofia with a piano major and the P. Vladiguerov State Music Academy, Sofia with a Master's Degree in Musicology. After graduation she performs teaching activity. From 1991-1992 she works as a secretary at the Permanent Mission of the Republic of Bulgaria to the UN, New York and in 1992 she is an assistant librarian at the New York Public Library (NYPL). In the period 1993-2000 Handjieva lives in Israel and works successively as Consular officer at the Embassy of the Republic of Bulgaria, book-keeper at the General Representation of Cathay Pacific (Hong Kong's Air Carrier) in Tel Aviv and as Head of the Foreign Tourist Department at Persona Grata – a tourist agency in Ramat Gan. As of June 2001 she is appointed at the Concerts and Festivals Department at the Classic FM Radio in Sofia, while subsequently she occupies the position of Artistic Director of the European Music Festival and Cantus Firmus AD, Sofia.