Orlin Pavlov to sing Disney musicals with the Classic FM Radio Orchestra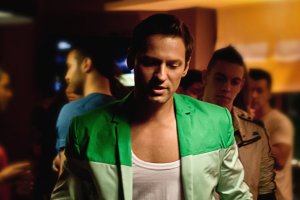 January 21, 2014, Sofia
In exactly one month – on February 21 – Sofia concertgoers will have the opportunity to witness Classic FM Radio Orchestra's newest project, a concert titled The Magical Music of Disney. This unique multi-media show presented at Bulgaria Hall will feature orchestral suites from some of Disney's most famous animated films – The Little Mermaid, Beauty and the Beast, Aladdin, and The Lion King, among others. In this concert, the live music performance will be accompanied by film excerpts, where some of Disney's most beloved animated characters will come to life. The concert begins at 7:30PM and is part of the fourth edition of the Music of America concert series, presented by Cantus Firmus and America for Bulgaria Foundation.
Bulgarian pop star Orlin Pavlov will make a special guest appearance with a selection of songs from Aladdin and The Little Mermaid. On stage, he will partner up with American singer Marlissa Hudson singing popular Disney tunes, such as A Whole New World from Aladdin and Can You Feel The Love Tonight from The Lion King, both of which won Academy Awards for Best Song in 1992 and 1994, respectively. The concert on February 21 will also feature Disney's latest musical hit, Let It Go from Frozen, which has already won a Golden Globe for Best Animated Film, and has been nominated for an Academy award in the same category. Ms. Hudson's performace marks the live premiere of that song in Bulgaria.
The vocal works included in the February 21 concert will be sung by the Classic FM Radio Choir singers, who have been preparing for this program under the guidance of conductor Teodora Pavlovic, and will present such fun pieces as Under The Sea and Kiss The Girl from The Little Mermaid.
Taking up the baton for this concert will be a musician, already well-known to Bulgarian music lovers – Grammy award-winning conductor John McLaughlin Williams.
The Magical Music of Disney will be presented for the first time in Bulgaria. All orchestral suites on this program, arranged specifically for the concert hall, will be premiere performances. Both the scores and the film material have been provided directly by Disney's Main Office in Los Angeles. With this event, the Music of America series opens its doors to its youngest audience.