TICKETS FOR PIXAR IN CONCERT NOW ON SALE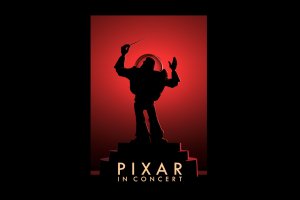 November 5, 2015, Sofia
Tickets for Disney's grand PIXAR IN CONCERT production go on sale Friday, November 6. This is the show's Bulgarian premiere, and is part of the 2015-2016 concert season. The event is to take place in NPC's Hall One on February 28, 2016 at 8PM. PIXAR IN CONCERT features an HD quality large screen presentation of favorite Disney/Pixar film excerpts combined with live music provided by a full-scale symphony orchestra. The well-known characters from Toy Story, Cars, Finding Nemo, Brave Heart, Ratatouille, and Monsters, Inc. are to appear on screen and bring joy to both children and adults, while on stage the Classic FM Radio Orchestra is to provide the musical accompaniment under the baton of conductor Maxim Eshkenazy. This film music has been written by some of Hollywood's leading composers in recent years, such as Randy Newman, Michael Giacchino, and Patrick Doyle. This concert is part of the Music of America series, and is presented by Cantus Firmus music agency and the America for Bulgaria Foundation. PIXAR IN CONCERT is licensed by Disney Music Publishing and Buena Vista Concerts.
Music of America features a Disney concert production for the third consecutive year. After the great success of the previous two productions, titled Disney in Concert and including music from the Disney classics The Lion King, The Little Mermaid, and Aladdin, this year Disney is to present its more recent animated favorites in concert.
PIXAR IN CONCERT ticket prices range from 20 to 60 BGN and are available at the Cantus Firmus box-office at Bulgaria Hall, the NPC ticket center, and online at www.ticketsbg.com. Children under 6 who do not require a separate seat, will have the opportunity to see the concert at a nominal price of 2 BGN, which covers their insurance, as requested by Disney for this event.